illie Velasco has been drawing before she knew how to write. She received a formal background in Studio Art from the University of California, Irvine.



Where a day is like a week, Velasco worked tirelessly in the fast-paced internet industry from 1998-2006. From hand-coding to designing wireframes, her accomplishments involve working for clients such as Disney, Allergan, Energizer, Midway, Honda, Mazda, Toyota & Entrepreneur.



Since her decision to become a full-time professional artist in 2010, Millie has drawn thousands of faces. On occasion, you may find her painting a landscape, still life, or portrait using red wine or soy sauce at a beach or city near you.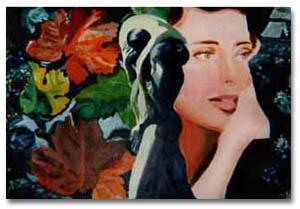 1998. Acrylic on canvas. 36" x 24"